Policy Brief compiled for policy makers to promote decentralized management of domestic wastewater in Southeast Asia
Publications & Research Results
Policy Brief compiled for policy makers to promote decentralized management of domestic wastewater in Southeast Asia
About the Policy Brief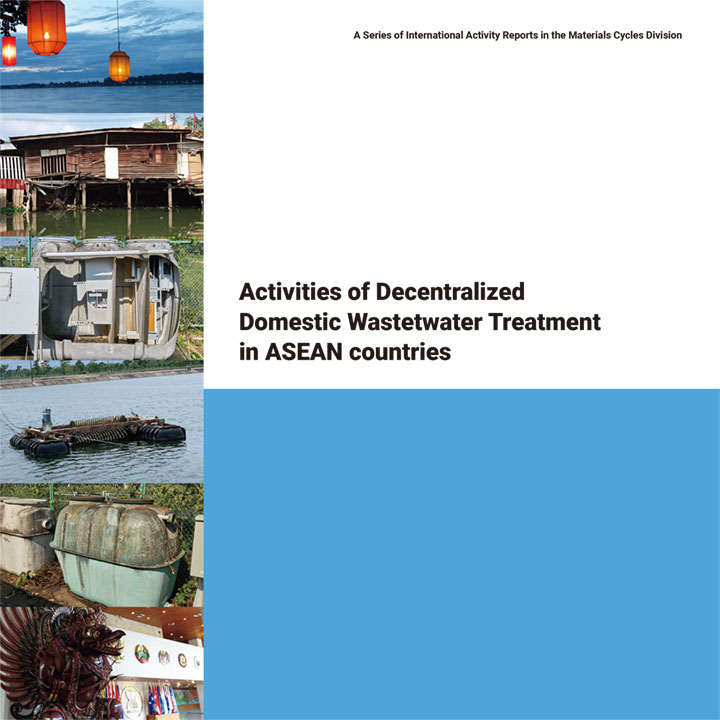 (Release Date: June, 2022)
This Policy Brief is an output of a project, "Policy Dialogue and Network Building of Multi-stakeholders on Integrated Decentralized Domestic Wastewater Management in ASEAN*1 Countries (PoDIWM)," supported by the Japan-ASEAN Integration Fund (JAIF) *2.
The Brief explains background and objectives of the project, and describes benefits and advantages related to the introduction of decentralized domestic wastewater treatment.
In properly managing decentralized technical systems, including Johkasou (Japanese-style septic tanks), it is essential to establish not only rules at the time of construction and installation, but also a framework for periodic inspection, maintenance, and functional evaluation. For this purpose, the need for human resource development in government agencies and industry organizations was highlighted in view of the current institutional and technical status and issues related to water environment and domestic wastewater management in nine Southeast Asian countries*3. Taking into account the current status and characteristics of these countries, the Brief introduces decision support tools for selecting sustainable decentralized domestic wastewater treatment systems.
The Policy Brief presents five recommendations for proper management of domestic wastewater, especially development of appropriate technology for the systems, and concludes with a future vision and declarations by practitioners and researchers who participated in the project.
For more information, please refer to the press release on June 16, 2022.