"Composting guideline" for improving municipal solid waste management in developing countries
About the Guideline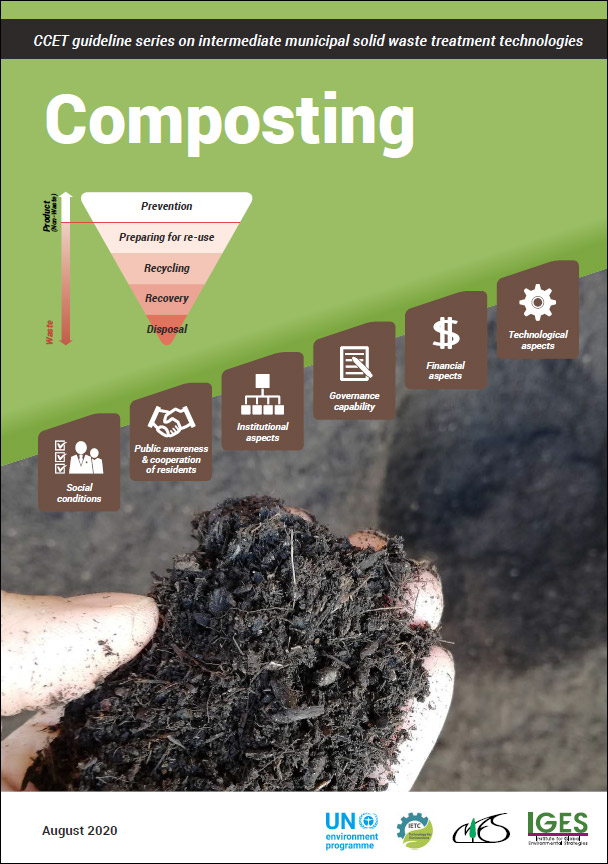 The composting guideline was prepared by the researchers of the National Institute for Environmental Studies (NIES) and the Institute for Global Environmental Strategies (IGES). This guideline focuses on the introduction of composting projects based on source separation of organic waste and adequate demand for compost for municipal solid waste management in the cities of developing Asia. It aims to assist both decision-makers and policy-makers at the local level who have limited or no technical background on composting. The guideline provides holistic view on composting systems including their advantages/disadvantages and technical/non-technical requirements for planning sustainable composting projects.
This guideline is part of the guideline series that has been developed by United Nations Environment Programme (UNEP) International Environmental Technology Centre (IETC) and IGES Centre Collaborating with UNEP on Environmental Technologies (CCET) in collaboration with NIES and the Japan Society of Material Cycles and Waste Management (JSMCWM) with financial support from the Ministry of the Environment, Japan.
For more information, please refer to the press release on 31 August 2020.